This is getting ridiculous. Not hiring Jerry back when he came calling still sticks in my craw. Where ever my craw is....
---
THE GREATEST SHOW ON TURF, WAS
THE LOS ANGELES RAMS RIDE AGAIN
---
Before the season I thought the Lakers had a shot at 30 wins. Doesn't sound like much but its a lot better than the past few seasons. For a while I thought maybe that was out of reach. But this modest stretch winning 6 of 8 puts them on track for 30 wins.

They have 36 games left. If they go 13-23 they'll be at 30 wins. Its doable. Baby steps. Gotta get a little better each year. Win 30 this year and maybe .500 is attainable next year. Modest goals, but they've been pretty bad for a few years now. Gotta start somewhere.
---
---
by
Hacksaw_64
3 months ago
Total posts: 2582
Joined: Sep 08 2015
Sierra Madre, CA
---
12-4 over over the last 16. Nice rebound from that bad stretch. Looking more and more like my 30 win goal is reachable. I believe most of that stretch is without Lonzo Ball. I hope they didn't make a mistake drafting him. So far he doesn't look like the future star he was made out to be. I suppose he's just maybe too young to put that kind of pressure on him. At least I hope so. Kuzma's looking like a steal. Ingram is looking like a future star too. His game is well rounded. And he's only 20 years old.
---
---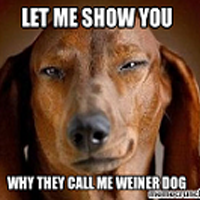 by
snackdaddy
2 months ago
Total posts: 3343
Joined: May 30 2015

Merced California
---
17-7 over the last 24 games. 28 wins with 20 to play. I think 30 wins is pretty much a done deal. Heck, they could get to the upper 30's the way they're playing. They're still not playing the defense they need to win consistently but they've won some close games late. That's a step in the right direction. They came from double digits behind to beat the Spurs last night.

I'm not sure they can, but if they can lure Lebron and Paul George, I could see them being an instant playoff team. Probably not a championship team but at least back in the playoffs with a mid seed. If not, maybe a couple seasoned vet starters could propel them into the top 8. They just need to keep playing and learn what it takes to win games.
---
---
by
haroldjackson29
4 weeks ago
Total posts: 757
Joined: Feb 27 2016

LA Coliseum
---
either the Lakers get Lebron.. like when the Kings got Gretzky.. or take a break while the Rams and Dodgers keep making the playoffs.
---
287 posts
It is currently May 20 2018