Idk if this merits a thread or not but it's interesting.








---
We Not Me
---
Hard to express how happy I am that they're making those changes. As a Trojan... I felt those scoreboards were a scar on history. The new config is going to be awesome and the upgrades will make the Coli a much better venue.
---
The board on the presistyle was all but useless...
---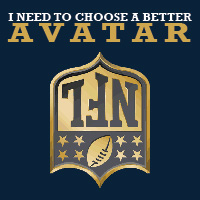 by
Ramsnation_SD
1 year ago
Total posts: 14
Joined: Nov 05 2016

Bakersfield, Ca
---
This is nothing... Those scoreboards were obsolete.

I don't know how many here have ever been there. I went to the first game against Seattle last year, and honestly I was dreading it. I had never been there, and I live 90 miles away from the building. I'm thinking old, dreary, weathered, in a crappy hood, inconvenient...

I'll tell you, it was all those things and one of the most amazing stadium experiences of my life. First of all, traffic, not bad, but we got there early, like 9AM. The $125 bucks to park was a bit of a slap in the face, but that was a private lot off site, VERY close. The place is MASSIVE. When you walk though the tunnel, its stunning. Beautiful, we had a view of downtown Los Angeles, the San Gabriels, the Hollywood sign... Mostly the peristyle. Iconic, and these garbage scoreboards ruin it. They HAD to remove them.

OH... for all you out of the area Rams fans who are waiting for the new place to open to come out? You're missing out. I mean that. The place is magical.
---
I would get rid of all three scoreboards and just leave the big HD one on the other end.

Everyone looks at the big one instead so..
---
We Not Me
---
This is really great news.

Remember back in '84 how beautifully they dolled the joint up for the Olympics?



Also back in the '32 games there was a scoreboard.




Time was running out on Notre Dame.
Love the play-clock and the guy who had to stand there to stop / start it. lol


---
THE GREATEST SHOW ON TURF, WAS
THE LOS ANGELES RAMS RIDE AGAIN
---