Sam Monson
The NFL is as simple or as complicated as you want to make it. At its heart, it's still a game of blocking and tackling. The offense tries to move the ball 10 yards, and 11 guys on defense try to stop them, and over and over we go. So how do we get from that to Cover 1, 2, 3, quarters, man or zone, stunts, blitzes and A-gaps, 3-technique tackles and nickel backs? Well, coaches get involved.
.
Coaches have spent the past 80+ years implementing various tweaks to try and put their players in the best situations to succeed. It's not that often you get your hands on a superstar – the guy so talented he can execute any assignment and can change games from any alignment – so the rest of the time, you've got to scheme around the players you do have.
.
And so we come to defensive line techniques.
.
Once upon a time, everybody lined up in more or less the same way on the defensive line, usually directly in front of their blocker. It was a case of the better, stronger man wins, like an Oklahoma drill (if you've never seen one of these, google it, it's well worth it!), until coaches started to figure out that shading them one way or other allowed them to have a much easier route into the backfield and they could be proactive, not reactive when it came to playing defense: instead of reading and reacting, they could attack and stop the play before it got going.
.
Today's wide range of defensive schemes call for linemen to set up in different positions along the line as their roles and responsibilities are so varied now compared to what they once were. In order to make things simple (or at least simpler … in theory), there was a numbering system devised so everybody knew what everybody else was talking about. You'll be familiar with some of these numbers, the more common ones have passed into everyday football parlance – most people know all about the "3-technique" defensive tackle. You'll know a few more of them if you're heavily into NFL Draft coverage, as Mike Mayock especially likes to toss the monikers around when discussing prospects.
.
Of course, being coaches, they couldn't just agree on a universal standard, and discrepancies remain between numbering systems, but they're small differences, and for the purposes of this discussion, we're going to take the system as follows:
Essentially, the numbering begins from head up over the center, and works its way outward in either direction. Marking each point along the way, each numbered alignment is either head-up over an offensive player or shaded to one shoulder or the other, ready to shoot a gap. So let's talk about the main techniques used in the NFL and point to a prototype player for each, starting from the middle:
.
.
0-Technique (3-4 NT) – Vince Wilfork
The 0-technique plays head-up over the center, and is responsible for defending both A-gaps (between the guards and the center). His job is to control the center, often draw a double team from a guard, and still be able to prevent the run from going right up the gut. That's why traditional 3-4 NTs are monsters. Wilfork is listed at 325lbs, but he looks a lot bigger than that, and it's his sheer size and strength that allows him to anchor inside and control multiple, smaller, blockers at the point of attack.
.
With various one-gap 3-4 systems around these days, you find players that play the 0 technique position, but instead of playing both A gaps, they'll shoot one and rely on linebackers behind them to plug the other. These players rely on speed and athleticism off the ball rather than size and bulk. The Cowboys under Wade Phillips were fond of this type of defense and Jay Ratliff was particularly adept at disrupting plays in the backfield from his NT spot.
.
Alternative prototypes: Aubrayo Franklin, Paul Soliai, Sione Pouha
.
.
1-Technique (4-3 NT) – Pat Williams
The 1-technique does much the same as the 0-technique, except he is shaded over the inside shoulder of one of the guards, and is rarely expected to control two gaps. He is, however, expected to command a double team from the center and guard, which frees up other linemen to be one on one with their blockers. Pat Williams has been the prototype for this position for years. Williams was an immovable force in the middle for the Vikings and required two players to try and shift him from the point of attack, leaving Kevin Williams single-blocked by a guard, and allowing linebackers to run free to the ball and make stops close to the line of scrimmage. A good 1-technique DT can dramatically improve an entire run defense, because he makes several players' jobs much easier.
.
Alternative prototypes: Haloti Ngata, Antonio Dixon, Colin Cole
.
.
3-Technique (4-3 Pass Rush Tackle) – Tommy Kelly
Probably the most well known of the defensive techniques, the 3-technique lines up shaded to the guard's outside shoulder, ready to shoot the B-gap on his side of the formation. Various line shifts and defensive schemes have been developed with the express purpose of getting the 3-technique the most beneficial situation possible, which is why guys like Warren Sapp, John Randle, Keith Millard and now Ndamukong Suh have been able to rack-up sack numbers. The 4-3 Under front, discussed in our article on Hybrid defenses, was designed to isolate the weak side guard 1-on-1 with the 3-technique (or under) tackle. This player's job is to penetrate the line of scrimmage through his B-gap and disrupt plays in the backfield, whether pass or run. Unlike the first two tackle positions, the 3-technique relies far more on speed and agility than brute strength. Oakland's Tommy Kelly is arguably the NFL's prototype for the position. At 6'6 and 300lbs he is quick, nimble and has the kind of burst off the ball that can make it tough for a blocker to recover position.
.
Alternative prototypes: Kevin Williams, Shaun Rogers, Kyle Williams
.
.
5-Technique (3-4 DE) – Ty Warren
Much like the 0-technique, the traditional 5-technique is a two-gap player, lining up directly over the offensive tackle, he is responsible for the B and C gaps on his side of the formation. He has to be able to stack tall offensive tackles and shed blocks to make the stop in either of his gaps. Nose tackles rely largely on their mass to control blockers and gaps, but defensive ends from the 5-technique have to be able to handle offensive tackles, who have grown into man mountains over the past decades. This is why part of the scouting profile for these players isn't just size, but 'length' (height and arm length combined).
.
Though he has seen his game time curtailed over the past few seasons through injury and the ever increasing use of sub-packages in nickel and dime situations, the prototype NFL 5-technique player remains former Patriot Ty Warren. Warren is quite possibly the NFL's best run stuffer from the 3-4 DE spot and he has the prototypical length (6'5) and size (300+lbs) that teams look for.
.
You might ask why I'm not listing Justin Smith, a player we regard as clearly the best 3-4 end in football, in this spot. The answer is because Smith often doesn't play the traditional 5-technique in the 49ers' defense, and does much of his damage inside as a DT in their sub packages (in more of a 3-technique role), and often knifes into gaps while shaded slightly to either side of the tackle (in more a 4 or 6-technique). He is certainly well capable of playing the 5, and would be a perfectly reasonable example, but if coaches were drawing up a player for the traditional 2-gap 5-technique role, he would look like Ty Warren.
.
Alternative prototypes: Stephen Bowen, Kendall Langford, Shaun Smith
.
.
7 & 6-Techniques (4-3 DLE) – Ray Edwards
The 7-technique is often used by 4-3 teams on the left side of the defense as the run-stuffing, power end. He lines up in the gap between the RT and the TE (if there is one on that side of the formation) and is just as often playing the 6-technique depending on how the offense lines up. He's usually responsible for setting the edge in the run game, but is also expected to be able to beat the RT for pressure in the passing game, or force his way inside the TE to do the same. Because they're often forced to fight through a double team or at least a chip from the TE, and they face the 'power' right tackle, the 6 or 7-technique DE is usually a more powerful player than the speed rushing DRE, and almost always a better run defender.
.
Ray Edwards is the prototype for this type of player. Edwards is a strong run defender who has enough pass rushing skills to be able to beat his man with speed or power. There are better run defenders as 4-3 DEs in the NFL, but they just don't happen to play the 6 or 7-technique much. Other players you could make a case for being the prototype here would be Trent Cole and Terrell Suggs. Both players play on the right side of their formations, but they often line up just outside of the tackle and rely on strength and leverage to be exceptional run defenders.
.
Alternative prototypes: Terrell Suggs, Trent Cole, Juqua Parker
.
.
9-Technique (4-3 DRE) – Dwight Freeney
The 9-technique is the speed rushing defensive end, and aside from a few defenses in the NFL, is often used more in obvious pass-rushing situations than as an every down alignment, such is the size of the gap left between the DRE and anybody else inside him. The 9-technique lines up well outside the offensive tackle, and outside even the tight end if there is one on that side of the formation. If there isn't a tight end there, the alignment can look almost comical with the defensive end maintaining width to be able to attack the passer. Dwight Freeney is the NFL's prototype player from this technique. Freeney has the speed to beat anybody around the edge and the low center of gravity to be able to dip his shoulder and turn the corner on much taller offensive tackles. The width that he aligns at often forces the tackle to panic and over commit to the edge rush, allowing Freeney to spin back inside to a gaping hole.
.
Alternative prototypes: Jason Babin, Kyle Vanden Bosch, Chris Clemons
https://www.profootballfocus.com/defens ... rototypes/
---
ha ha, was going to post the same sort of stuff, so i'll just post it here....
Offensive Line Schemes: Zone, Man (Angle), Gap
Remember when the Broncos, in the late 90's, could seemingly run any running back out there and he would rush for a thousand yards a season? That was the advent of the great schism in offensive line philosophies – Zone and Man (or Angle). In lockstep with many of the Genus and Species type confusions on how things are named in modern football, it is better to describe why a new philosophy was born and to identify the essential core differences between the two blocking concepts.
Offensive line play was fundamentally fairly simple until the zone concept developed in the 90's- essentially it boiled down to "beat the big guy in front of you." Consider Hall of Fame offensive lineman Russ Grimm's Hall of Fame quote: "…there's no greater feeling than to be able to move a man from Point A to Point B against his will." Let's simplify things and say that all in all, that was the general approach of offensive linemen until the zone idea came along.
Alex Gibbs' Zone Blocking Scheme
In the mid 90's, Alex Gibbs put in a zone blocking scheme for the Denver Broncos. Offensive lines were having a very difficult time with all of the zone blitzing of 3-4 defenses, and the stunts of 4-3 defenses. It was extremely difficult to figure out who was blitzing, who was dropping into coverage, and who was just maintaining their gaps. So, Gibbs essentially said forget it… we will dictate how we block by not worrying about where defenders are and we will have the offensive line all move as a unit.
NFL Zone Blocking Scheme: Each lineman has a defined area to block, and when there is no defender is free to move to next level. The running back as a specific assignment, and must be disciplined.
You can easily identify when a team is using the zone blocking scheme, it almost seems like all five guys are just one synchronized marionette moving in one direction. They have a series of "steps" that they all will do where each man is occupying a "zone." Running backs basically didn't have to think or react… they had a very specific assignment to follow. There is no true "hole" to run through, simply a point of attack as the linebackers are displaced by the shift of the offensive linemen.
Man / Angle Blocking Scheme
The contrast to that is the traditional "Man" or "Angle." This is, to simplify, an approach where the offensive linemen have real person assignments to block, and are not just blocking a specific area. In the Angle blocking scheme you will see the pulling guard used to release and move down the line to lead block for a running back.
Man or Angle Blocking with Pulling Guard: A staple of the "Man" or "Angle" blocking scheme is the utilization of the pulling guard. In this instance, the right guard takes a step back and then moves along the back of the line to be a lead blocker for the running back, who has an option to follow or bounce out to the edge.
The Zone offensive scheme thrived tremendously, utilizing smaller but more agile offensive linemen. Angle schemed offensive linemen were generally bigger and stronger. The Zone scheme was difficult for defenses to adjust to until a few teams figured out how to capitalize on the undersized linemen.
Gap Blocking Scheme
Now, before you get too comfortable, there is a third option… The "Gap" blocking scheme. Gap blocking essentially is a hybrid of Man/Angle and Zone. A gap blocking scheme involves the linemen blocking players in the "gaps" to either side of him. A guard might pull through to create a hole for a running back.
Gap Blocking Scheme: In a Gap Scheme, blockers have a responsibility for the gaps between them and the next blocker to either side.
Today, teams will generally have a concept that they prefer, which allows them to pursue players that best fit for the system. And some teams have started to use big, physical lineman that you would generally use in the Angle scheme and use a lot of zone concepts. The general idea is to not get too locked into either scheme so that defenses can lock down on the weakness of either.
For the draft, it is important to know what your team prefers to run. In general, zone teams can wait later in the draft for offensive linemen, as there are many "smaller" offensive lineman playing in the spread that can operate effectively in the a zone scheme. However, never be surprised when a team goes after that super-premium left tackle early in the draft. When a team has a left tackle that is both big and agile, it allows the team to mix up schemes within the game, allowing them to dictate the run game.
Explanation of Contrast between Basic Zone and Man Concepts:
---
All-22 Wake-Up Call(The Wide 9): The Eagles' New Defense
What can you expect from Jim Schwartz's unit next season?
By Josh Paunil | January 25, 2016 at 6:00 am
Jim Washburn had a problem. The year was 1999, and he was the Tennessee Titans' defensive line coach, but they weren't getting enough sacks.
Washburn had difficulty determining how his defense could be more aggressive without overhauling the scheme, so he approached a defensive quality control coach in a trailer one day. It was especially tough figuring out what to do with the defensive lineman who lined up in front of the tight end, so Washburn suggested the lineman should shift outside the tight end, or from a 6-technique to a 9-technique.
"Hold on a second," Washburn said. "Look, we've got eight guys to defend eight gaps. Why can't one of my guys' gaps be the edge? Be the nine technique? Let all you other a—holes cover those other gaps. Why can't I have that one?"
"You can."
"Well, why don't you draw that up for me?"
The defensive assistant, who figured out the unit's run fits, showed Tennessee's defensive coordinator — Gregg Williams — what he came up with.
"That's a pass-rush front," Williams said. "That's not good versus the run."
The idea was quickly discarded, but the defensive assistant who made Washburn's vision a reality became Tennessee's linebackers coach the following year, and the team's defensive coordinator the season after that.
After Jim Schwartz's quick ascension up the ladder to lead the defense, the Titans kept revisiting his old idea. Before long, Schwartz ironed out the kinks in the proposal, and his wide nine was born.
COMBINING THE 4-3 AND 3-4
Despite somewhat popular belief, the wide nine isn't a defense. It's a technique, and in Schwartz's system, he doesn't use it every play. But it's a notable element in a scheme that helped him rise from an unpaid internship under Bill Belichick in Cleveland to being Detroit's head coach at just 42-years-old.
Before struggling in his five-year tenure leading the Lions, the Eagles' new defensive coordinator made a name for himself when he ran Tennessee's defense, and he reminded the NFL what he could do last season in Buffalo in the same role.
In 2014, the Bills ranked first in points allowed per drive, according to Football Outsiders, and in 2008 — Schwartz's last year in Tennessee — the Titans ranked third. (Schwartz did, however, have an up-and-down tenure before his extreme success at the end of his time in Tennessee.)
The wide nine seems particularly adept at accomplishing its initial goal: putting players in a better position to sack the quarterback. Buffalo ranked first in the NFL in sacks in 2014, and the Titans ranked fifth and seventh in Schwartz's last two seasons in Tennessee.
Although critics of the wide nine say the technique makes it easier for offenses to run the ball up the middle, that seems to be why Schwartz implemented it in the first place. When he started out as the Titans' defensive coordinator, he had difficulty stopping the Colts' stretch run plays.
When he watched film of Indianapolis playing New England, however, he noticed how the Patriots were stout against it.
"We took that, and we said, 'Sh-t, New England never has to play the stretch. It's all inside zone. That's all they run,'" Schwartz said at a coaching clinic last year, where he recalled the origin of the wide nine. "They eliminated a lot of runs, and we said, 'What if there's a way we can somehow play 3-4 principles in a 4-3?'"
According to Schwartz, this strategy was instantly successful. He carried the technique with him to Detroit, and again to Buffalo.
To illustrate how the defensive end's wider alignment makes it difficult for running backs to reach the edge, we pulled a play from a 2012 Lions game (h/t James Light). Detroit hosted Houston, who ran the stretch against them several times, including the play below.
"That was what we needed to do to funnel things back to guys like Albert Haynesworth, to guys like Ndamukong Suh, to guys like Marcell Dareus and Kyle Williams," Schwartz recently told the Eagles' website. "Our philosophy was we're going to eliminate something that you do – we're not going to let you run outside, so come on slug it out inside with us."
In the wide nine, Schwartz also likes his defensive ends to angle their body inwards.
Of course, Schwartz's technique has its weaknesses. In 2011, when Washburn was the Eagles' defensive line coach and employed the tactic, Chris Brown, one of the best X's-and-O's football writers there is, critiqued it.
"Obviously there's no magic to this: it's just telling your defensive ends to pin their ears back and to rush on passing downs," he wrote. "Indeed, moving those defensive ends out that wide opens up all manner of attendant issues, issues that the Eagles opponent's have routinely exploited this year. Specifically, by aligning the defensive end so wide, the end has farther to go to get to the quarterback.
"[It also] obviously opens up all kinds of issues in the run game: the defensive end aligns so wide the interior offensive linemen can quickly get up to the second level defenders like the linebackers, and the defensive ends are easy marks for traps, draws and counter plays as they sprint upfield."
'WE GOT TO DO SOMETHING ABOUT IT'
In Schwartz's second season as the Titans' defensive coordinator, Tennessee ranked in the top-10 in the NFL in points allowed per drive and sacks. But after his defense gave up 41 points in the AFC Championship game to the Raiders, he noticed a problem.
"Jevon Kearse was a blistering b-tch off the edge," Schwartz said at the coaching clinic. "I mean, nobody could block him. He was 6-5, 6-6, long-ass arms. Just a blur on the outside. He was wearing [Raiders offensive tackle] Lincoln Kennedy out with speed rush.
"But the problem was he couldn't get to the quarterback. Because f—king Rich Gannon was under-center and he was dropping five yards deep. Lincoln Kennedy knew that if Jevon went wide, it didn't matter because Gannon was getting rid of the ball."
After that game, Schwartz eschewed the traditional way defensive coordinators employed a pass rush. A long-held belief in football, which many — including Billy Davis — still subscribe to, is that your defensive linemen should occupy four or so lanes and collapse the pocket on the quarterback.
When dialing up a pass rush, defenses consider the offense's personnel groups, the offensive line's protections, and down-and-distance, among other variables. Schwartz, however, began to tie the quarterback's tendencies in the pocket into his week-to-week game-plans.
That meant instead of trying to collapse the pocket on Peyton Manning, they wanted him to escape the pocket because he didn't like moving around. As for Michael Vick, they tried to ensure he only escaped the pocket to his right because it was harder for him to throw the ball than when he ran to the left.
Schwartz also said that Washburn, whom he called one of the best position coaches in NFL history, would pester him after every game the Titans didn't generate a good pass rush.
"If we didn't get sacks on Sunday, by the time I got to work on Monday morning, I had a list of every pass thrown on my desk and how fast it was thrown," Schwartz said. "1.2 seconds. 1.3 seconds. 1.1 seconds. .78 seconds. We don't have a chance. We can't get a sack. The ball's coming out too fast. Well, rather than keep b-tching about that, we started trying to develop a system to say, 'Okay, well look, we got to do something about it.'
"So in establishing our rush plan, that's where we started. We started with the quarterback. Where can he escape? Is he a step-up-in-the-pocket guy? Is he an escape guy? Where do we need to keep contain? Because we didn't keep contain on both sides.
"We wanted to give our guys free reign to make inside moves, particularly the right defensive end working that left tackle. Most right-handed quarterbacks have a hard time escaping out to the [defense's] right side. We said, 'Look, we want him out there.'"
In five of the eight seasons Schwartz was Tennessee's defensive coordinator, the Titans finished top-10 in the league in sacks, including three of the last four years. When the Bills ranked first in sacks last season, Schwartz said they blitzed just eight percent of third downs, which was the lowest mark in the NFL.
Part of that success also seemed to be because of the wide nine. In 2011, Greg Cosell and Adam Caplan explained on the Eagles' website how the technique helped defensive ends reach the quarterback. Cosell pulled a play from the preseason, when Trent Cole recorded a sack against the Browns.
"Look how far outside [Jason] Babin and Cole are in their initial position, and look at their stance," Cosell said. "They're essentially in a track stance, just to take off. What the wide nine does — look how much space it creates between the defensive end and the [offensive] tackle. These guys have the chance to gain speed and velocity as they attack.
"Even a player like Trent Cole, who's not 290 pounds, he can develop speed and velocity and transition that to power as he does here. Look at him. [Browns left tackle] Joe Thomas weighs 50, 60 pounds more, but look at how Cole is able to get underneath Thomas' pads and win."
HOW THE PERSONNEL FITS
Regardless of where he's been, Schwartz insists there's always been one hallmark of his defenses: they attack. He seems to preach aggressiveness over anything else, and although Doug Pederson wouldn't confirm whether the Eagles would play a 4-3, the team will likely discard the 3-4.
How does the personnel fit into that? Fletcher Cox and Bennie Logan would probably be the two defensive tackles, and they'd form one of the best duos in the NFL. Schwartz likes his linemen to attack, not read and react, so Cox will likely be even better next season.
Connor Barwin told the Eagles website he'd "probably" play defensive end in a 4-3, and Brandon Graham and Vinny Curry — if he re-signs — would likely join him.
Jordan Hicks seems set to play middle linebacker, while Kiko Alonso and Mychal Kendricks would fit on either side of him. However, Alonso did play weak side linebacker in Buffalo, and Kendricks has experience as a strong side linebacker, so those appear to be natural fits.
It's unclear who will return in the Eagles secondary, but the team would probably feel fine if Nolan Carroll walked and Eric Rowe started at cornerback opposite of Byron Maxwell in his sophomore season. Walter Thurmond potentially leaving, however, may be a tough blow.
Regardless, after having a defense that regressed each year under Davis, the signs seem to point upward with Schwartz at the helm.
"I'm excited to have [Schwartz], his track record and his defenses that have led the National Football League," Pederson said at his introductory press conference. "I've had a chance to coach against him and I'm glad he's on our team now."
http://www.phillymag.com/birds247/2016/ ... w-defense/
---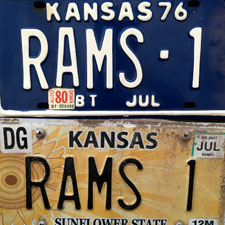 by
Rams1PlateSince1976
1 year ago
Total posts: 627
Joined: Oct 12 2016

LA Coliseum
---
Great stuff. I can't wait for you to get to the part about catching a forward pass. Should probably start it pretty simple.
---
by
DirtyFacedKid
1 year ago
Total posts: 181
Joined: Oct 28 2016

El Segundo
---
This thread illustrates why I sucked at Madden.
---
Hey...at least we're not Cleveland.
---
by
Tom, With Horns
1 year ago
Total posts: 229
Joined: Jan 16 2016

Redding CA
---
Man, I love this thread!
---
~ Tom Cummings
---
DirtyFacedKid wrote:This thread illustrates why I sucked at Madden.
now that's funny...






---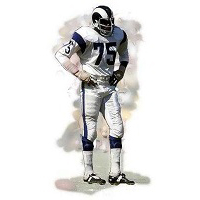 by
69superbowl
1 year ago
Total posts: 469
Joined: Aug 19 2015
San Jose
---
Love this too. Somebody posted Martz' entire GSOT offense playbook at one time few years ago. Not sure which site, maybe RRF?. I had it on another computer. Now that was a fun read (for utter Ram geeks like me/us).
---
69superbowl wrote:Love this too. Somebody posted Martz' entire GSOT offense playbook at one time few years ago. Not sure which site, maybe RRF?. I had it on another computer. Now that was a fun read (for utter Ram geeks like me/us).
1999 rams playbook, parts 1 through 3:
2001 rams playbook, same as 2000 playbook, no separate parts, i.e. 1 large file:
---